Take precautions before it's too late
Take precautions before it's too late
Combustible Gas Detectors
Product Brief:
Riken Keiki offers reliable combustible gas detectors, leak detectors and professional gas detection equipment. A complete line of gas monitoring equipment for utilities, mining, police, fire, rescue, hazmat, shipping, transportation, telecom, refineries, offshore drilling platforms, petrochemical plants, parking garages, wastewater treatment, pharmaceuticals, manufacturing laboratories and many more are made available.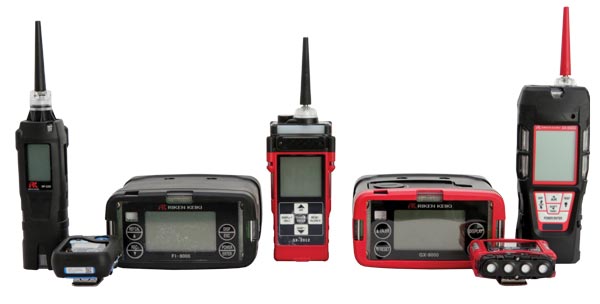 Riken Keiki also makes unique products such as fixed gas detecting systems using audible alarms, splash guards, visual warning lights which are capable of operating in the harshest environment along with flame arrestors and coatings which make them water repellent.
Suren Cooke Agencies have the trained personnel to service and calibrate Riken Branded products locally.