Mebrom Methyl Bromide
Product Brief:
Methyl Bromide is a gas fumigant that is mainly produced by nature. It is most often used against insects, termites and rodents. It is also being used to fumigate agricultural commodities, grain elevators, mills, ships, clothes, furniture and greenhouses.
It is a restricted product and available only for authorised users.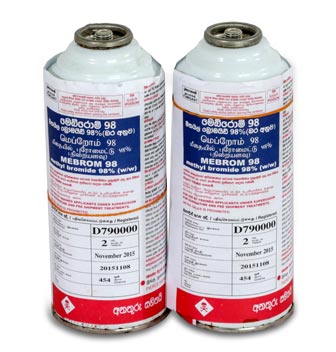 Quickphos Aluminum Phosphide
Product Brief:
Aluminum phosphide (ALP) is a fumigant used to protect stored commodities such as grain, rice, dried fruits and tobacco. Aluminum Phosphide generates Phosphine gas (PH3) when exposed to atmospheric moisture and it is highly toxic to insects and burrowing pests. . It is an restricted product and available only for authorised users.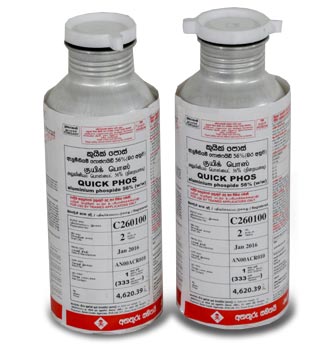 ECO2FUME- Liquid Phosphine
Product Brief:
ECO2FUME is a ready-to-use, non-flammable mixture of phosphine and carbon dioxide that enables effective fumigation in a wide variety of sealed storage applications when used in accordance with the label. It is dispensed external to storage or structures using simple techniques that avoid applicator exposure and eliminate confined space entry.
Concentration levels of phosphine can be managed by adjusting the amount of fumigant released from the cylinder at any stage of the fumigation. The gas penetrates and is aerated from commodities easily and produces no waste by-products or dust residues, thus eliminating the hazardous deactivation and disposal issues typically associated with traditional fumigants.