Pulsfog Fogging Machines
Product Brief:
Pulsfogging is used for any pest control task where reduced quantities of active substances should be uniformly distributed even in inaccessible places, without leaving undesirable residues and without ground penetration.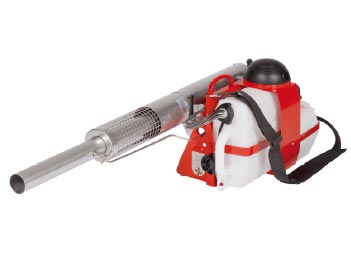 K-10 -SP PORTABLE THERMAL FOGGER
THE ALLROUND TALENT FOR LIGHTWEIGHT USAGE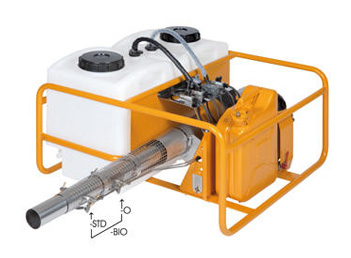 K-22-20-BIO STATIONARY THERMAL FOGGER
LARGE TUBULAR
FRAME
ULV
Product Brief:
ULV Machines are available as cold foggers. The output droplet size of these fogging machines ranges from nearly invisible ULV (ultra low volume) dry fog to heavy wet fog depending on the specific unit and nozzle. Hand-held foggers are also available and it contains a one-gallon liquid reservoir. Some models incorporate a short hose and wand for 'point and shoot' fogging, with fog output controlled by a toggle valve on the wand.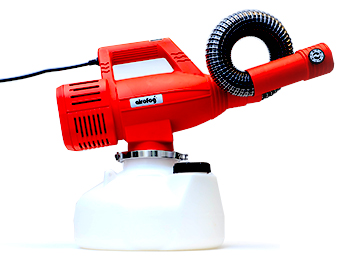 Airfog ULV Machines
Compression Sprayers
Mesto
Product Brief:
Quality Stainless Steel and Plastic Sprayers Compression sprayers from Germany. Mesto has been manufacturing quality sprayers since 1919. The ergonomic design and light weight makes it easy to use and durable in the toughest conditions.
Available to Companies registered by the Registrar of Pesticides.
Gokilaht-S 5EC
Product Brief:
Gokilaht-S 5EC manufactured by Sumitomo Chemical Japan is an emulsifiable concentrate formulation, especially made for professional pest control operator use. The formulation is composed of a new synthetic pyrethroid, Gokilaht-S, an optical isomer of Gokilaht.
The product is uniquely designed to control both flying and crawling pests of public health importance, Gokilaht S 5 EC may be applied by thermal and cold (ULV) fogs as well as a coarse spray to surfaces. This formulation is composed of pyrethroid insecticides, Gokilaht it has remarkably high lethal activity and excellent flushing-out and appropriate residual efficacy as well as quick knockdown activity.
Gokilaht S 5 SEC is a WHOPES approved insecticide for the control of Adult Dengue Vectors.
Abate 500E
Product Brief:
Abate 500Eis an effective mosquito larvicide from BASF. Formulated as an Emulsifiable Concentrate (EC), it is applied for quick and efficient kill of mosquito larvae before they can develop into adult mosquitoes. This is the first line of defence against dengue and other mosquito-borne diseases. BASF developed this product with their unique blend of solvent and emulsifier to ensure even spreading and good suspension when applied into water bodies. Little agitation to the mixture is needed as solution does not settle or separates easily after mixing with water. It also prevents mosquitoes from returning for weeks due to the residual effect, as the active ingredient will binds well to the organic matter or concrete. This chemical is also effective against pyrethroid resistant mosquito larvae. ABATE Is a WHOPES approved larvicide for the control of mosquitoe larvae.
Sumithrin® 10SEC
Product Brief:
Sumithrin® 10SEC Specialised Water-based Space Spray Concentrate. Sumithrin® 10SEC is a unique formulation available to the environmental health professional sector for the first time. Sumithrin® 10SEC is suitable for dilution in water and use as a ULV, thermal fog, mist and coarse surface spray against a wide range of pest in sensitive areas. The product is a pre-formed micro-emulsion with zero solvent content containing Sumithrinm, an active with sensitive area clearances.