Once in a while you come across an extraordinary human being, who takes it upon himself to go above and beyond to protect what others so freely take for granted; Mother Earth.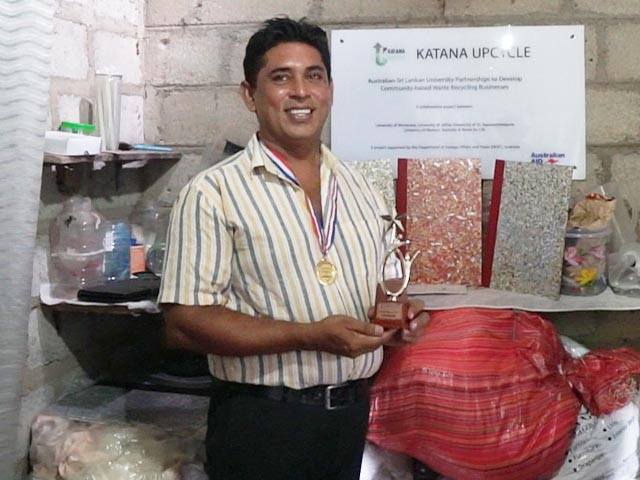 We first met Jayantha of Katana Upcycle a few weeks ago. Under the blazing heat, in a roadside stall, trying to create awareness about his 100% recycled stationary products. What caught our attention the most is the humility he possessed and his utmost dedication to saving our planet by recycling waste products and creating something reusable.
We then visited him at his home/work place and was amazed to find what he accomplished with such little resources.
Jayantha goes personally to collect raw material (waste). Together with some folks from the neighborhood, they prepare the components necessary. With the end result being, outstandingly beautiful stationary products.
The drive and passion Jayantha has for what he believes in, can only be described as Outstanding! In a world where plastics have reached the deepest point of the earth, a worrier like Jayantha should be who we follow; the ultimate influencer !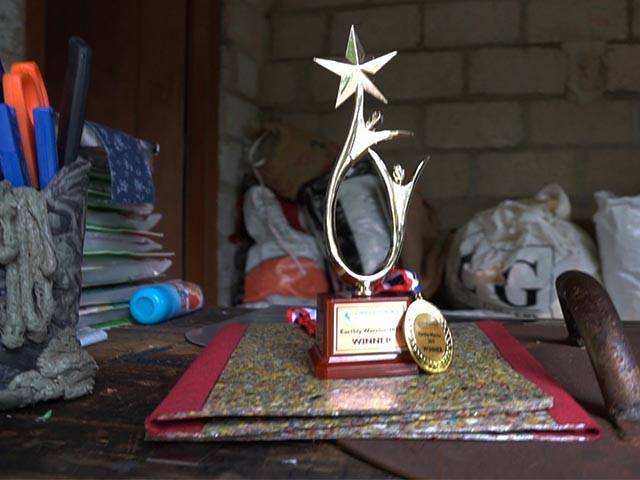 In our quest to find Earthly Worriers here in our very island, Jayantha shines through and through. You will always have our support and guidance.
So if you are thinking of giving a meaningful gift this upcoming holiday season, be it personal or corporate call Jayantha on 778070099